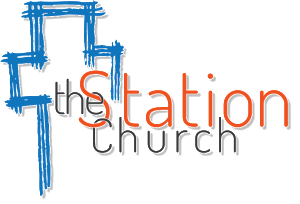 Hello Friends,
Let me start by stating the obvious. This year has not turned out at all as we were expecting. As you already know, The Station has been closed since the end of June, and there isn't a Sunday or Wednesday night that we do not long to return to serving our friends downtown.
Unfortunately, though, it is with a very heavy heart, I'm writing to let you know The Station will continue to be closed until mid-January. 
There is a lot going on and if you're interested in the long story, I've included it below, but assuming there is not another major outbreak in Corpus Christi, we are currently planning to reopen Sunday, January 17. I hope when that day comes you will again join us in being the hands and feet of Jesus to those in our own community who need it most.
But rest assured, regardless of the enormously unprecedented circumstance we find ourselves in, our commitment to continuing The Station Church is as strong as ever. The Station brings so much hope and light to people in the throes of darkness that we cannot simply walk away. It is an essential ministry for our friends downtown and the kingdom of God.
I hope that you will join me in fervently praying that The Station will be able to safely reopen in January so that we can all get back to this important and meaningful work. 
I love each of you very much and look forward to the day we are able to serve alongside each other again.
God bless and be safe.
Ryan Pflughaupt
Pastor – The Station Church
P.S. The long story…
Because we have been so disconnected, you probably don't know that my wife, Amanda, is pregnant with our fourth child–a BOY! We found out in April and while the pregnancy was rocky early on, it is clear now that our little boy is growing and healthy. We are overjoyed, and baby Charlie is scheduled for a cesarean delivery on December 11, which is right around the corner! 
As our core team was making plans to reopen again in October, Amanda and I realized Charlie's birth would bring complications to our plan. We realized we would have to be especially careful that neither Amanda nor I contracted COVID in the weeks prior to or immediately following the birth of baby Charlie. Between having to quarantine for two weeks before (which is Thanksgiving) and for at least two weeks after (which is Christmas) the birth, plus with our normal Christmas break, Amanda and I realized we would be out from The Station for nearly 6 weeks. 
Perhaps in another season of life, The Station could continue without us for 6 weeks, but this is not that season. Our core team agreed it would be unwise, in this season, to do services at The Station for that long without both Steven and I being present. This means that The Station would need to be closed from the week of Thanksgiving until at least the end of December. 
At the same time, we felt it best not to reopen The Station for a few weeks only to shut it down again.
Simply put, not being able to celebrate Thanksgiving and Christmas with our friends downtown is devastating. Amanda and I have been pastoring The Station for 16 years, without missing more than one or two nights in a row. Other members of our core team like Steven, Rusty, and Jessica have been doing this for between 9 and 12 years, and many of you for 4 to 6 years. Not being able to serve downtown leaves an enormous void in our lives, and I know the void is felt by our friends downtown as well. 
This was by no means an easy decision to make–nor was the decision to close down in the first place. But our team feels confident this is the best of the numerous poor options we have to choose from. Like so many other families this year, we are in a season of life that requires us to be abundantly cautious, particularly as it pertains to my pregnant wife and new baby. 
Thank you for your patience and understanding and again for your prayers and support for The Station Church and our friends downtown.